LATEST NEWS:
Central Coast Kenpo Seminar .. August 2017
9th Degree Master Lee Wedlake
Only $60 p/p — CALL TODAY — 0428 635 897
Reserve your spot!
** All Styles & Grades Welcome **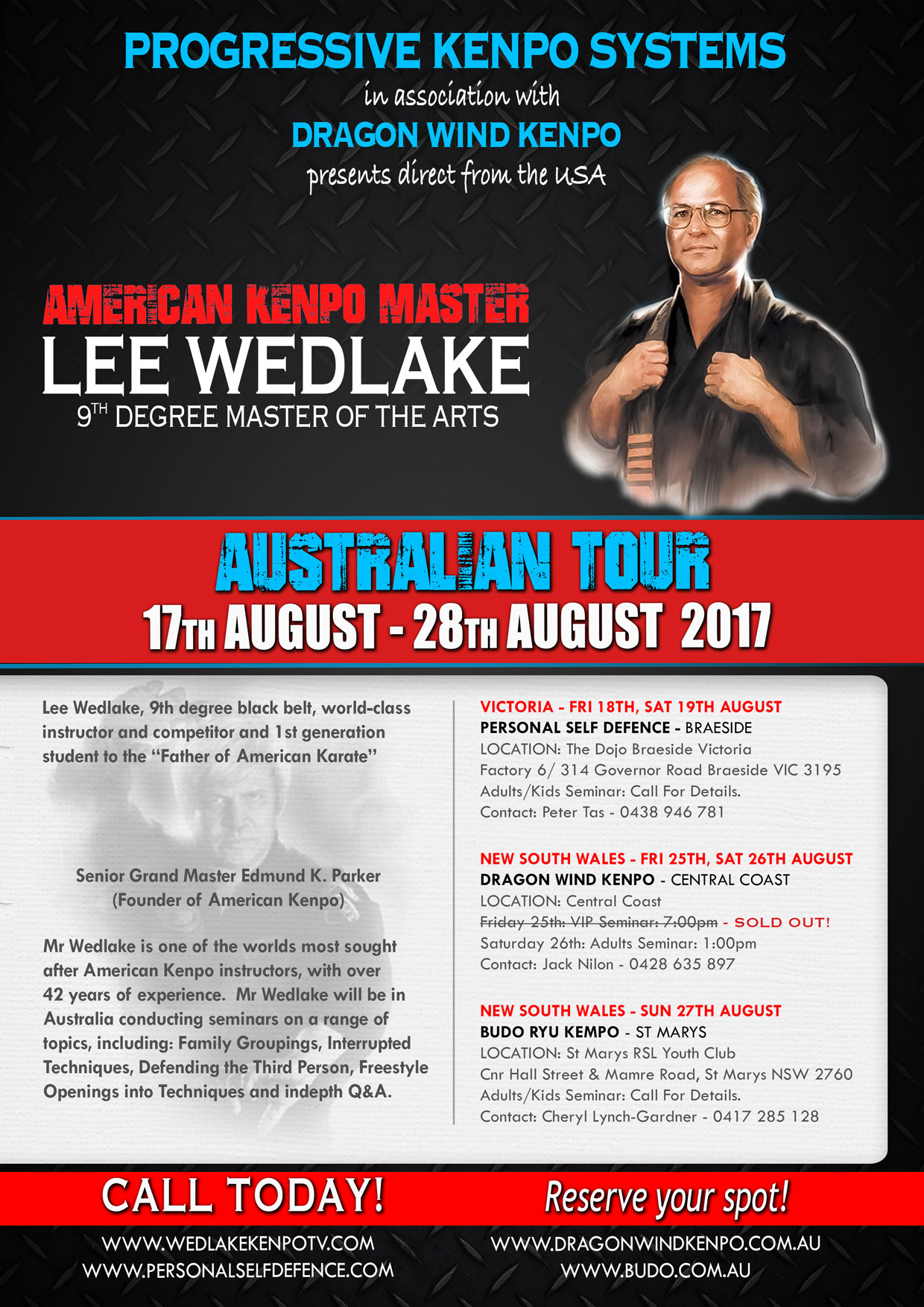 Hi and welcome to Dragon Wind Kenpo Australia.
Thank you for considering us for your martial arts training needs, We are very passionate about our training and teaching of Ed Parker's Kenpo Karate. The system is a logical self defence system that employs linear and circular motion. This system has common sense rules and principles that are applied to what you learn so that as time goes by it's easier to self-check and correct (so you learn not just the how but the why – very important!).
We here at Dragon Wind Kenpo believe in having a safe, friendly and fun place for children, women and  men to come and learn not only the martial arts, but values that are just as tangible and very relevant in today's society – things like confidence, self-respect, self-esteem and restraint (you've heard it before but it takes the bigger person to try to talk or reason your way out of a situation than to just use your martial arts, I know it seems strange that most martial arts instructors say I'm going to teach you how not to fight ! Bit of a letdown but with very good reason).
Well we hope that gives you some insight into what we do and what our values are at Dragon Wind Kenpo . Our staff is looking forward to being a part of your amazing journey that is martial arts!
Sincerely,
Jack Nilon
Head Instructor
5th Degree Black Belt